Best time to go Gorilla Trekking in Congo
The Democratic Republic of Congo (DRC) has always had interruptions with gorilla trekking and with the current eruption of the Nyiragongo Volcano in June 2021, there was a halt to gorilla trekking. However, by this time (July 2021) mountain gorilla trekking is open for tourism and therefore those who had earlier planned for a gorilla trekking safari to the park can now visit. Knowing the best time to go gorilla trekking in Congo is an ultimate guide on deciding how to best plan for a trip to the park.
The Democratic Republic of Congo's Virunga National Park is open for gorilla trekking all year round, however, It is very important to visit Congo when it is the best time for Congo gorilla trekking safaris.
The best time to go gorilla trekking in Congo is during either of the two dry seasons which are January and February and from June to September. Months of June, July, August, September, January and February are the best times to go gorilla trekking in Congo. It is during the dry season when the amount of rain has reduced and the skies are clear most of the time.
During the rainy season, rains are heavy and therefore remember to carry rain gear like a rain jacket, boots and warm clothing to undertake gorilla trekking. The rainy seasons are from October to November and mid-March to May as the country receives high rain totals. With many tours that have bee done in the rainy season, it is a great opportunity to go gorilla trekking in the rainy season as there are several discounts that you can get from hotels and several other service providers.
With Virunga National Park being open to gorilla trekking all year round, the best time to go gorilla trekking in Congo is totally up to the individuals' interests.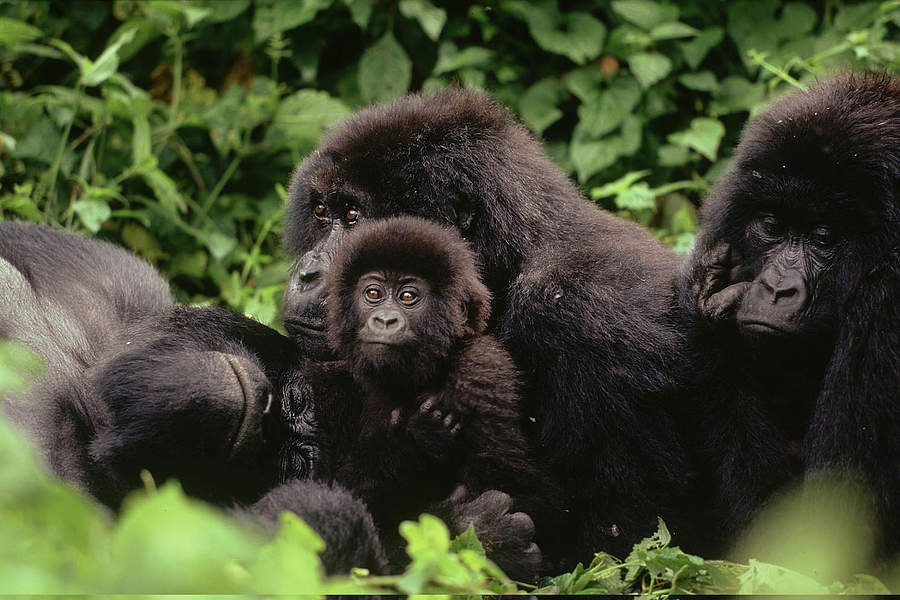 How can I obtain a Congo visa?
For travelers interested in gorilla trekking safaris and Nyiragongo hikes in the Virunga National Park, they can access tourist visas before the trip, booking with us at Acacia Safaris makes it very easy.  Travelers are required to have their booking numbers to apply for visitors like single entry visas and this can cost about $105. The process takes about seven working days.
How to Get To Congo
Travelers from all over the world can reach to the Virunga National Park both on road and by air. The easiest way to access Eastern Congo is to fly to Kigali International Airport and travel by road to the border at Gisenyi/Goma town in Rwanda. Since most international flights land in a bit late and visitors are advised to spend a night in Kigali and then set off early in the morning the following day. There are flights directly to Congo but these are not mainly daily flights and the nearby Kigali International Airport is the best destination for arrivals and departures from different countries.