UGANDA GORILLA SAFARIS / WHERE TO GO FOR GORILLA TREKKING IN UGANDA?
Book our Uganda gorilla safaris tour to the most visited gorilla trekking in Uganda safari destinations of Bwindi impenetrable national park and Mgahinga gorilla national park to trek the critically endangered mountain gorillas still living in the world.
Gorilla Tracking Uganda in partnership with acacia safaris limited will enable you to reach deep in the jungles of these two gorilla trekking Africa destinations. Uganda is well known as the pearl of Africa habitats over 51% of the endangered animals.
Due to escalating levels of tourists in Uganda, there has been an increase in the number of tourists that visit the country each year particularly for different reasons among which include the waterfalls, dams, wildlife, water bodies like rivers and lakes all found in this great country.
This calls for a means of providing the most amazing journeys around the country to explore all the fields and safari parks of Uganda the great nation well known as the pearl of Africa. Without a committed body to cater to this, all these cannot be achieved.
Gorilla Trekking Uganda safaris here comes with well arranged and customized long Uganda gorilla safaris and short Uganda gorilla safaris tours to Bwindi impenetrable and Mgahinga gorilla national parks and those Uganda safari packages automatically fit the Budget of any travelers' choice.
We also organize authentic wildlife safaris in Uganda, bird watching safari trips, mountain climbing safaris, zip-lining trips in Mabira forest, white water rafting at the falls of the source of the Nile, and many others.
What We Do Best Here at Gorilla Tracking Uganda? What we are Greatly Known For?
As Uganda Gorilla Safaris, we are committed to providing the best of comfort to all tourists who intend to undertake an Uganda safari or Uganda tour and explore Uganda's most precious nature. Gorilla Tracking Uganda Safaris will always offer the best tours around the country to all sites where the target destination is found.
We have many extraordinary activities that are meant to ensure our clients get the best of services; these include bird viewing, photographic safaris, game drives, gorilla trekking Africa, forest tours, and many more.
Onboard, we offer the best of the comfort in our vehicles with the presence of free Wi-Fi. We have the best navigators around the globe. This is made possible by patterning with the local government agencies and private landowners.
Uganda being the habitat to nearly 50% of the gorillas alive on the globe, this calls for attention to preserve the wildlife in order to allow for the continuity of these species.
The total population of gorillas is estimated to be at 880 of which Uganda alone harbors 400 of them making gorilla trekking Africa activities a Memorable Experience in Uganda trips.
Most Popular Uganda Gorilla and Wildlife Safari Ideas Tailored by Gorilla Tracking Uganda
Uganda Gorilla Trekking Safari Tour Destinations. Where to go for Gorilla Tracking in Uganda?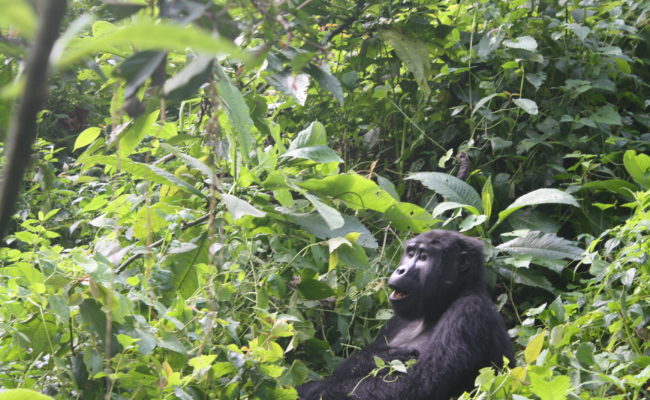 Bwindi Impenetrable Forest National Park: Bwindi Impenetrable forest National Park is located in southwestern Uganda in East Africa.
The park is part of the Impenetrable Bwindi Forest and is located along the Congo border next to Virunga National Park and on the edge of the western Rift Valley.
The jungle forests cover 331 square kilometers and contain both montane and lowland forest and are accessible only on foot. Read More Here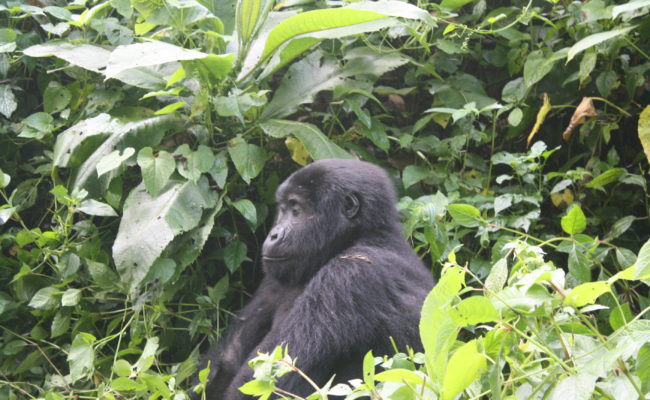 Mgahinga Gorilla National Park: Mgahinga Gorilla National Park is a complete guide for visitors with everything you need to know about the Park located in Southwest Uganda.
The main aim of Acacia Safari Uganda is to provide free and inspirational advice to help you plan an amazing safari experience in Mgahinga Gorilla National Park.
Whether you are looking at gorilla tracking tour in the park, hiking the Virunga Volcanoes, golden monkey tracking, you will find all the information to plan your trip. Read More Here
Uganda Gorilla Trekking Safari Ideas to Africa Gorilla Safari Destinations: Book at a Discount!