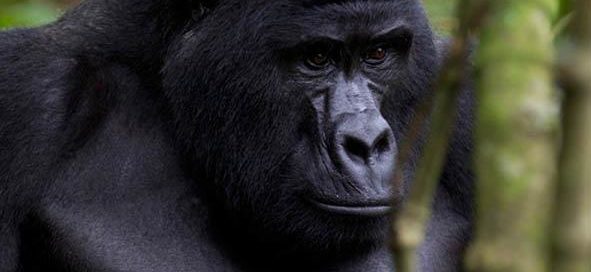 Gorilla trekking in Uganda -Acacia safaris Uganda
Gorilla Tracking Uganda
Gorilla Trekking in Uganda, Gorilla Tracking Safaris in Uganda – Acacia safari
Gorilla trekking in Uganda- Uganda is a popular gorilla trekking safari country in Africa because of the fact that the country is home to more than half of the world's remaining mountain gorillas. In Uganda, tourists can trek gorillas from Bwindi Impenetrable National Park as well as Mgahinga Gorilla National Park.
Uganda Gorilla trekking is more preferable because of the affordable costs which are US$ 600 for a gorilla trekking permit. This is way less than the US$ 1500 for a permit in Rwanda.
In the neighboring Democratic Republic of Congo, a gorilla permit costs US$450, however, the area where the park is located has in previous years been highly affected by rebel groups.
To trek gorillas in Uganda, one requires being of age 15 and above and as well have purchased a gorilla trekking permit from the Uganda Wildlife Authority through an Uganda tour operator.
Gorilla trekking has been referred to as a lifetime activity by many travelers and therefore a must-do on many traveler's bucket lists.
Is gorilla tracking a safe activity in Uganda? 
Since gorilla trekking involves moving within the forests that are dense many wonders whether it is safe to go into the jungle. The answer is yes, gorilla trekking in Uganda is safe.
In the past several years, Uganda has no record of any gorilla tracking lapses, which assures travelers of their safety in the forests of Bwindi Impenetrable and Mgahinga Gorilla National Parks.
The joint security force of the military, tourism police, and armed rangers guarantee travelers safety during their gorilla tracking safaris in Uganda. Safety during gorilla trekking is a concern for all security forces in the country.
Client safety is guaranteed by ensuring that the parks have armed park rangers. A total of 8 trekkers are allocated one gorilla family to trek and they go along with two armed rangers to ensure that tourists are not harmed by any wild animals.
Armed rangers keep clients safe during the entire gorilla trek and ensure that travelers are safe from any harm. Ahead of the clients is an armed ranger as well as another one behind. When unhabituated wild animal attacks in the forest, the ranger guide shoots bullets in the sky to scare them off.
In addition to park rangers, the Uganda government introduced tourism police in gorilla parks and all other national parks in the country. The Uganda tourism police patrols through the parks day and night to ensure no rebel groups or any other criminals hide in the park.
Even beyond gorilla safari in Uganda's jungles, the lodges around the parks ensure they have tight security to keep clients safe during their stay there before or after trekking gorillas in Uganda.
Note: However, Mountain gorillas are wild animals and should be treated as so. Always keep a seven meters distance to keep safe from the gorillas and ensure you don't cause them to charge towards you. In case a silverback gorilla charges at you, crouch down submissively and keep calm.
Uganda gorilla safari packages
To help you better plan your gorilla trekking safari in Uganda, here is a list of top gorilla packages in Uganda that you can choose from;
7 days great primates Uganda safari 
14 days Uganda safari Eco-explorer 
Our most popular Uganda Gorilla Safaris, Primate Tour to Bwindi Impenetrable Park, and Mgahinga Gorilla Park offer our Gorilla Safari Uganda clients a great opportunity to go for Mountain Gorilla Trekking. The Most Popular Safari Packages include 3 days Bwindi Uganda Gorilla Trekking Safari and 3 days Mgahinga Gorilla Uganda Safari Tour. The Uganda Safari are categorized into 3 major categories namely Short Uganda safaris, medium safaris, and long safaris. The short Uganda safaris range from 1-3 days, the medium safaris range from 4-6 days and the long safaris range from 7 days and beyond.