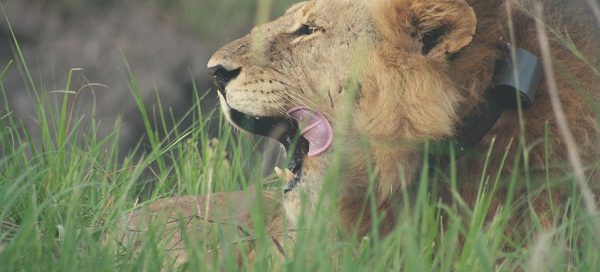 3 Days Queen Elizabeth Safari Uganda Wildlife Safaris Tour From $572
Steven
3 Days Queen Elizabeth Safari Uganda Wildlife Safaris Tour
The 3 Days Queen Elizabeth Safari Uganda Wildlife Safaris Tour introduces you to Uganda's second-largest and most visited National Park by travelers taking on Uganda Safaris.
On your Uganda Tour to the Park, you will have a stop-over at Uganda Equator in Kayabwe, and Igongo Cultural Center.
You will go for a boat cruise at Kazinga Channel, a game drive in the Isasha sector in search of Tree-climbing lions and other animals, Chimpanzee tracking, and other Primate tour in Bigodi Swamp.
Brief History of Queen Elizabeth National Park Uganda
Queen Elizabeth National Park was previously a grazing area for local Basongora pastoralists. When British explorers Stanley and Lugard toured the area towards the end of the last century, both reported the area to have been largely depopulated as a result of cattle raiding (from the Bunyoro and Buganda kingdoms) and epidemics of rinderpest and smallpox.
The Basongora social economy could not recover from these events and with the exception of remnant villages around the two lakes, the area was almost completely depopulated.
Those who did remain were forced to turn to fish. These events allowed the game populations to increase and vegetation to change significantly and played an important role in determining the creation of the national park by the Protectorate administration.
In 1906, the area to the north of Lake George was declared a Game Reserve, in order to prevent what some administrators believed to be unregulated hunting by Africans and Europeans and growing pressure for the development of cotton and wheat production.
By 1912, the whole of the Lake George and Ishasha areas (Lake George Game Reserve) were declared restricted areas, agricultural and fishing communities moved out to other non-affected areas and the area was largely abandoned.
Further outbreaks of sleeping sickness continued up until the mid-1930s. The National Park Ordinance was passed on 31st March 1952 and Queen Elizabeth National Park then, Kazinga National Park was legally gazetted later that year, following intense lobbying by the Chief Game Warden of that time, Bruce Kinloch, and the Governor.
As a result, the land area protected within the Lake George Game Reserve area was expanded considerably to include a large area to the east of Lake Edward and Kazinga Channel.
Safari Highlights
Day 1: Transfer from Kampala city to Queen Elizabeth National Park
Day 2: Full day adventure in Queen Elizabeth National Park (Game drives and launch trip on Kazinga Channel)
Day 3: Return to Kampala at leisure.
3 Days Queen Elizabeth Safari Uganda Wildlife Safaris Tour: Safari Day by Day
Day 1 of the 3 Days Queen Elizabeth Uganda Wildlife Safaris Tour: Transfer to Queen Elizabeth National Park
Leave Kampala driving Southwest through Masaka and Mbarara to reach the park. Stopover at the Equator, a famous spot for photography. For the rest of the journey, enjoy the Acacia woodland, long-horned Ankole cattle, and Ishaka tea plantations, Lunch en route. Go for an evening game drive and return for dinner and overnight at Mweya Safari Lodge (C) or Ihamba Safari Lodge (M) or Bush Lodge (B)
Day 2 of the 3 Days Queen Elizabeth Uganda Wildlife Safaris Tour: Game drives and launch trip on Kazinga Channel
Enjoy the sunrise by taking an early morning game drive along Kasenyi track, Queen's mile and expect to see Elephants, Buffaloes, Lions, Kobs, Waterbuck, and if you are lucky the shy Leopard and Spotted Hyena. Return to the lodge for breakfast.
In the afternoon enjoy the spectacular boat cruise on Kazinga Channel for amazing birdlife and a variety of wild animals. Evening sightseeing around the volcanic crater area and Baboon cliff is amazing! Dinner and overnight as above.
Day 3 of the 3 Days Queen Elizabeth Uganda Wildlife Safaris Tour: Return to Kampala at leisure.
End of the 3 Days Queen Elizabeth Uganda Wildlife Safaris Tour
Related Uganda Safari Ideas, Uganda Wildlife and Gorilla Safaris