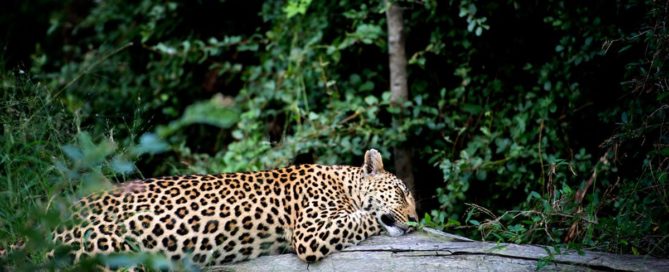 12 Days Uganda Adventure Safaris Tour From $2997
Steven
12 Days Uganda Adventure Safari Tour
12 Days Uganda Adventure Safari Tour takes you to the most visited and explored Uganda Safari parks which include Queen Elizabeth National Park for an Uganda wildlife safari while on a game drive in the Isasha sector and boat cruise at Kazinga Channel.
You will go to Bwindi Impenetrable Forest Park for a Mountain gorilla tracking tour, Lake Bunyonyi for a relaxation and bird watching trip, and the Rwenzori Mountains for a Hiking tour for an Uganda wildlife tour
Bwindi Impenetrable Forest National Park lies in southwestern Uganda on the edge of the Great Rift Valley. Its mist-covered hillsides are blanketed by one of Uganda's oldest and most biologically diverse rainforests well known as the Bwindi Impenetrable Forest, which has lasted for over 25,000 years and contains over 400 species of plants. More famously, this "impenetrable forest" also protects an estimated number of 400 mountain gorillas which are grouped under 18 families making roughly half of the world's population. Read More Here
The Queen Elizabeth national park is Uganda's most visited national park. This park is known for its abundance in the wildlife of about 95 mammal species and over 600 bird species but it's famous for its tree-climbing lions, whose males sport black manes in an area called Ishasha in Rukungiri.
This park lies on 2.056 sq. km of land situated south of the Rwenzori Mountains, bordering Congo and including two lakes, George and Edward, which are connected through the natural Kazinga Channel. It is an ecosystem made of wetland and open savannah areas, at an altitude of 910m at Lake Edward. Read More Here.
Safari Highlights
Day 1:: Arrival at Entebbe Internationa Airport
Day 2: Kampala city tour
Day 3: Jinja activities
Day 4: Trekking Sipi falls in Mountain Elgon National Park
Day 5: Transfer to the Rwenzori Mountains national park
Day 6: Rwenzori hike
Day 7: Transfer to Queen Elizabeth national park
Day 8: Chimp tracking in Kyambura
Day 9: Transfer to Bwindi impenetrable forest
Day 10: Gorilla tracking
Day 11: Transfer to Lake Bunyonyi
Day 12: Departure
12 Days Uganda Adventure Safari Tour, Wildlife Safaris Uganda Tour: Day by Day
Day 1 of the 12 Days Uganda Adventure Safaris Tour: Arrival
On arrival at Entebbe International Airport, you will be met by our representative who will transfer you to Kampala overnight. Dinner and overnight at Imperial Royale (C) or Metropole Hotel (M) or Tristar Hotel (B)
Day 2 of the 12 Days Uganda Adventure Safaris Tour Kampala city tour
After meeting our representative in the morning, you will be guided to explore the treasures of Kampala and the Buganda Kingdom. Visit Bulange and Royal Palace in Mengo, proceed to the Kasubi Tombs the burial grounds for the Kabakas (kings) of the Buganda kingdom. This original, traditional Ugandan hut is perhaps the biggest found in Africa. See Namirembe Saint Paul Cathedral for a panoramic overview of Kampala city center. Have lunch in Kampala.
The Bahai Temple is the only one in Africa of this recent, universal religion and philosophy. In the late afternoon transfer to Jinja for dinner and overnight at Jinja. Dinner and overnight at Jinja Nile resort (C) or 2 Friends Guesthouse (M) or Sunset International (B)
Day 3 of the 12 Days Uganda Adventure Safaris Tour: Jinja activities
In the morning optional: try out the wonderful experience of the white water rafting along the river Nile a few kilometers from the Source from Lake Victoria. This water and its rapids make rafting amongst the best in the world and a very safe one.
The team of professionals will organize you with the proper equipment and you will have a packed lunch. Visit the Source of the Nile and Jinja town as well, with its colorful gardens and Asian colonial style. Afternoon drive to Mbale. Dinner and overnight Mbale resort (C) or Mt. Elgon hotel (M) or Lacam lodge (B).
Day 4 of the 12 Days Uganda Adventure Safaris Tour: Trekking Sipi falls
Go for a nature walk to the Sipi Falls there are four spectacular waterfalls on the river Sipi, which originates from Mount Elgon. The starting point is from Crow's Nest, a camping and lodging site that organizes community projects and training of local guides.
You will see the caves and the plantations of coffee, matooke, and sugar cane. We ensure that you have packed lunch for the day. In the afternoon return to Jinja, for dinner and overnight at Jinja Nile resort (C) or 2 Friends guesthouse (M) or Sunset international (B)
Day 5 of the 12 Days Uganda Adventure Safari Tour: Transfer to Mt. Rwenzori
From Jinja, the visitors reach Rwenzori late in the evening. Lunch en route. Dinner and overnight at Margherita hotel or Sandton hotel.
Day 6 of the 12 Days Uganda Adventure Safaris Tour Rwenzori hike
The trek starts at 8:30 am from Kyanjiki 12 kilometers from Kasese town. It's from here that you will meet your guides for a briefing. You will walk up the Nsuranja Valley towards Kalalama Camp to a rock shelter called Musenge Rock Shelter at 2,240 meters a distance of 6,2 kilometers from the Rangers post. This walk is a steady climb through a pristine forest with a multitude of birds and maybe the chance of seeing a wild chimpanzee scampering off through the forest.
For sure you will see their nests high up in the trees made of branches interwoven to form a nest, The chimps will use these nests for several weeks then move on when the season for fruiting trees is over. Occasionally you may see a blue monkey, however, it is the forest and the wide variety of plant species which is the main attraction. This hike ends at 3 pm, from where you will return to your hotel for refreshment. Dinner and overnight as above.
Day 7 of the 12 Days Uganda Adventure Safari Tour: Transfer to Queen Elizabeth national park
Drive to Queen Elizabeth National Park after breakfast. Have a game drive en –route to the lodge. After lunch, enjoy the two hours launch trip on Kazinga Channel for amazing birdlife and a variety of wildlife. An evening drive to the crater lakes region is rewarding. Dinner & overnight at Mweya safari lodge (C) or Ihamba safari lodge (M) or Bush Lodge (B).
Day 8 of the 12 Days Uganda Adventure Safari Tour: Chimp tracking in Kyambura
Take an early morning cup of coffee before setting off for a game drive along Kasenyi track and Queen's mile in the park and expect to see lions, elephants, buffalos, warthogs, and lots of animals and birds. Get back to the lodge for breakfast.
After lunch, drive to Kyambura gorge for a forest walk to look for the habituated chimpanzees and other primates. This gorge is 16 km long in the Rift Valley and 100 meters deep. The rangers will provide you with a walking stick for this spectacular trekking. Dinner & overnight as above.
Day 9 of the 12 Days Uganda Adventure Safari Tour: Transfer to Bwindi impenetrable forest
Early breakfast and drive to the Ishasha sector of the park for a game drive in search of the tree-climbing lions. Today you will have packed lunch. After the game drive proceeds to Bwindi for dinner and overnight Mahogany Springs/ Chameleon hill Lake Mutanda Lodge (C) or Silverback Lodge (M) or Buhooma community lodge (B). FB
Day 10 of the 12 Days Uganda Adventure Safari Tour: Gorilla tracking
Early morning transfer to the park headquarters for the briefing before you enter into the gorilla sanctuary of Bwindi Forest. The rainforest is spectacular as it offers a dramatic, heavily forested, and dense landscape crisscrossed by numerous animal trails, allowing access for tourists. This park is best known for the fascinating mountain gorillas, where the time is taken and terrain varies according to the movements of these marvelous primates.
The thrill of spending time with and observing the gorillas is a rare, moving, awesome, and exciting adventure. The gorillas are shy and peaceful animals and it is an unforgettable experience to watch and photograph them as they interact with each other. Dinner and overnight as above.
Day 11 of the 12 Days Uganda Adventure Safari Tour: Transfer to Lake Bunyonyi
Take breakfast before making a scenic journey to Kabale through the beautiful terrain of the rolling hills with the terraced landscape. This area is commonly referred to as the "Switzerland of Africa". Lunch at Birdnest, with a unique and amazing panoramic view of the Lake Bunyonyi, the deepest in Uganda. Afternoon boat ride inside the lake to various islands for bird viewing and sightseeing. Return to Birdnest for dinner and overnight, or Heritage lodge or Bunyonyi overland resort.
Day 12 of the 12 Days Uganda Adventure Tour: Departure
Reserved for departure.
Services included in 12 Days Uganda Adventure Safari
Airport transfer
Full board accommodation excluding drinks
Ground transportation by 4×4 Land Cruiser or minibus
Gorilla and chimp permits
English speaking Driver/Guide
Hiking fees, Sipi falls, and Rwenzori
Entrance fees, taxes
All activities that have been mentioned directly on the itinerary
Services not included
International flights
Visas (visa for Uganda 100$).
Tips for hotels, drivers, guides, etc.
Drinks in general, extras in hotels, personal expenses.
Other optional activities that can be made during the tour and not included in the itinerary.
VISA: A visa is needed for Uganda. A passport with a minimum validity of 6 months is needed. The price is $50 (valid for one month and a unique entrance). The visa is issued at the airport on arrival.
TRANSPORT: We use 4×4 land cruisers or minibus vehicles. The vehicles have a pop–up roof and each client will have window access.
DRINKS: The meals will be provided with mineral water for the clients. Other drinks taken are at the expense of the client.