Rwanda Safari, Gorilla Trekking Tours in Rwanda, Best Rwanda Wildlife Safari (Packages) 2022
Book our Rwanda Gorilla Trekking Safari to Volcanoes national park Rwanda's Gorilla Safari destination to trek the critically endangered mountain gorillas still living in the world.
Acacia safaris limited will enable you to reach deep in the jungles of Volcanoes National park while on any Rwanda safari to the jungles of Rwanda national parks
You will be able to adventure Mountain Gorillas in Volcanoes National park, and also Golden Monkeys. You will go Mountain trekking and many more.
Rwanda is a small but wonderful country with a total area of 26,338 sq. km, slightly smaller than Maryland State in the USA. It is about 10 times smaller than its counterpart in its north – Uganda.
It is a land of the green undulating landscape of hills, gardens, plantations, and amazing culture. Located in the heart of Central and East Africa.
Bordered by Uganda in the North, DR Congo in the West, Burundi in the South, and Tanzania in the East.
This land of a Thousand Hills offers tourists one of the memorable journeys because among the key attractions include but are not limited to being home to one-third of the world's remaining Mountain Gorillas, one-third of Africa's bird's species, several species of primates (189 mammal species), volcanoes, game reserves, resorts and islands on the expansive lakes like Kivu, graceful cultural performances, artistic crafts, and friendly people.
Top Selling Rwanda Safari Packages. Rwanda Gorilla Safaris. Rwanda Wildlife Safaris.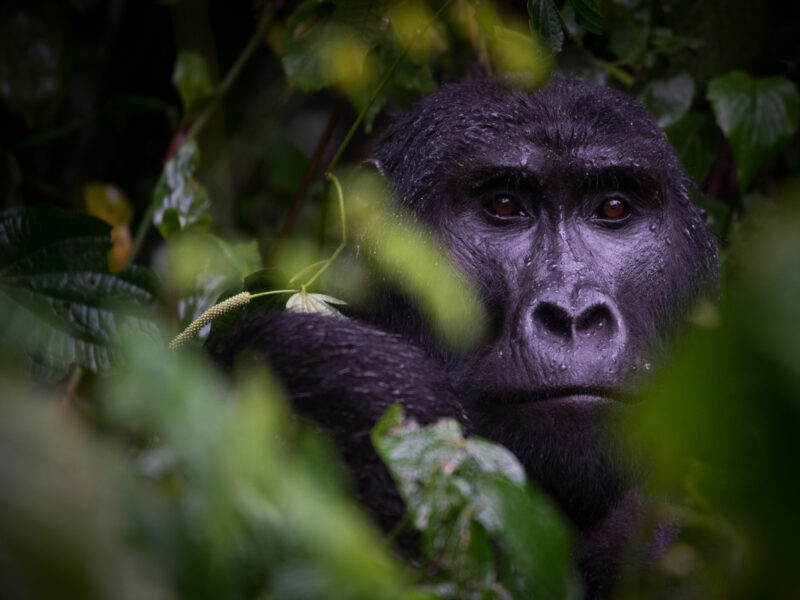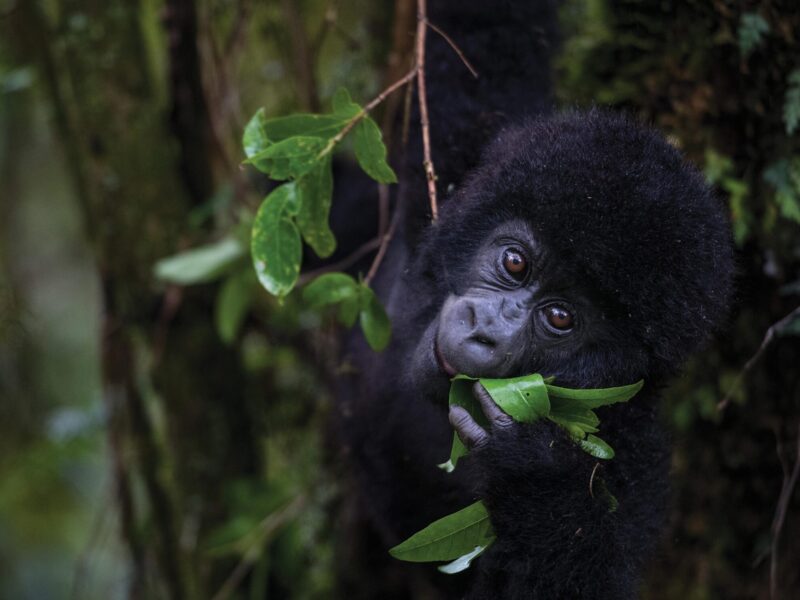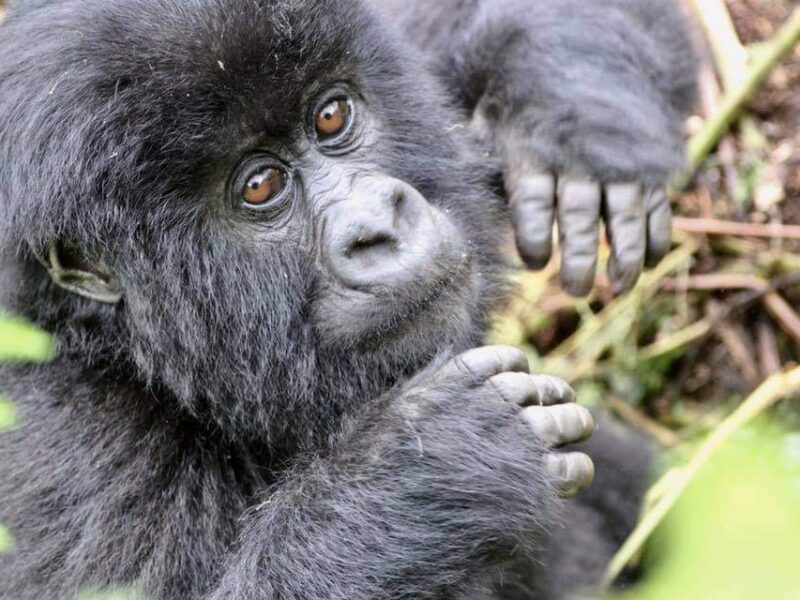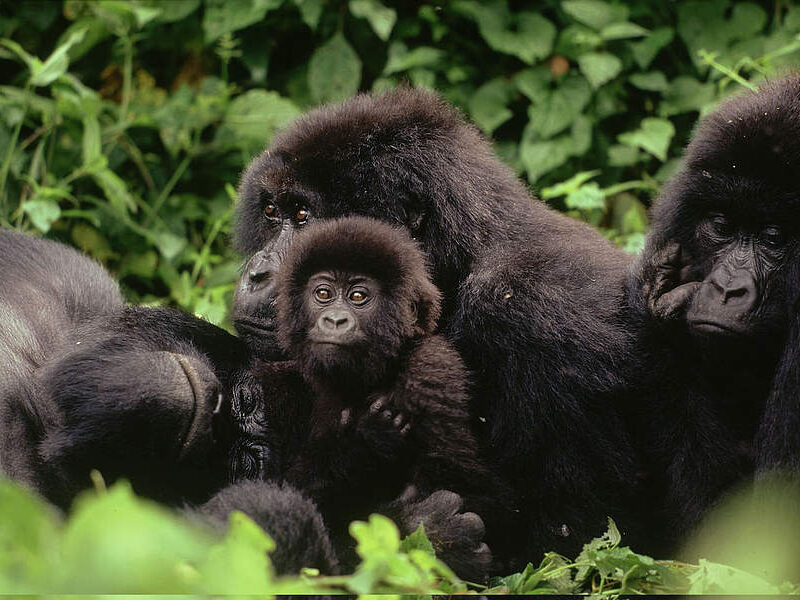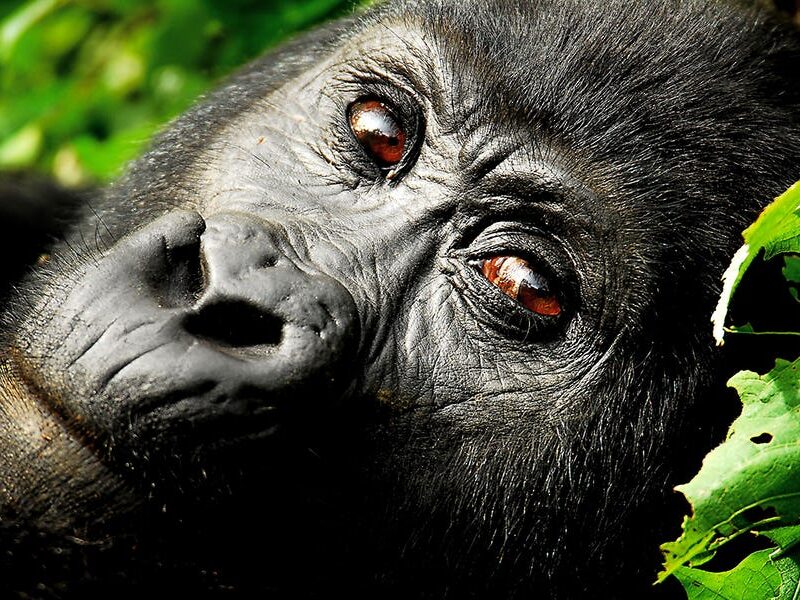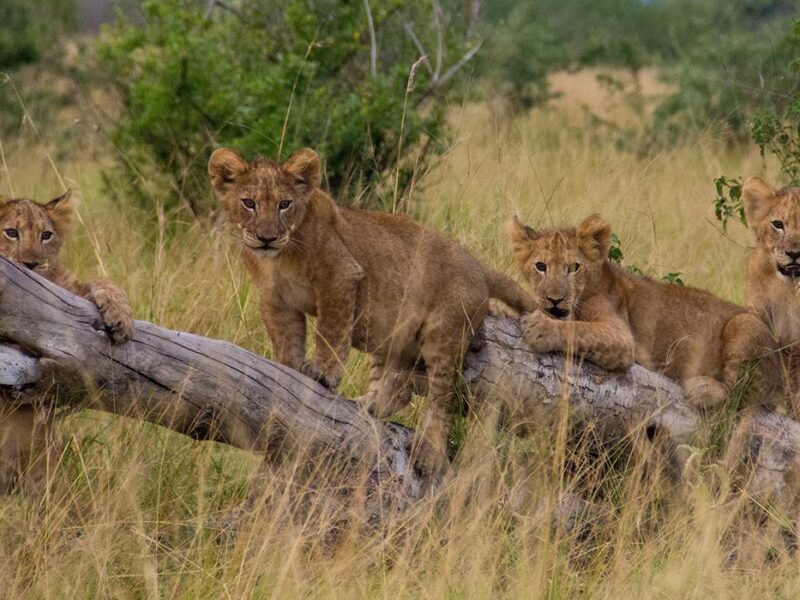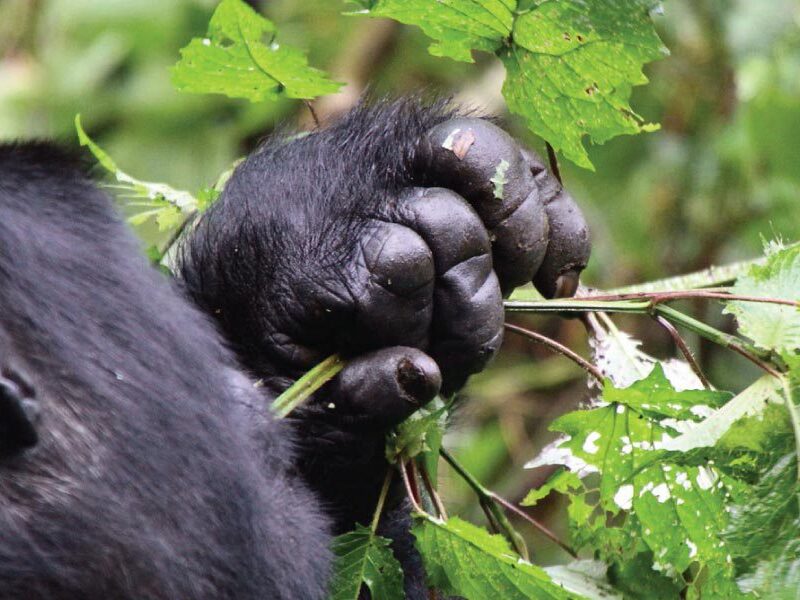 History of Rwanda – The Land of a Thousand Hills
Rwanda became independent on July 1, 1962, from Belgium, is known for the genocide of 1994, but it has recovered from those years of turmoil that was known about the nation in the period between 1950 and1994. Today, Rwanda is a thriving, safe country with one of the lowest crime rates in Africa.
The country has three (3) national parks – Nyungwe Forest National Park known for its large size and a vast army of chimps and monkeys; Akagera National park for different species of birds and game, including zebra, giraffe, antelope, buffalo; and Volcanoes national park where Dian Fossey dedicated her life researching the celebrated gorillas.
All major attractions are located within a 1-5 hour drive from the capital, Kigali, and on a short vacation to Africa, a tourist can reach national parks, volcanoes, rainforests, savannah, lakes, and beautiful cities.
French and Kinyarwanda are the official and widely spoken languages; English is also used in offices and schools. Kiswahili is also spoken in some areas of the country
Rwanda Safari Destinations. Where to go for a Memorable Safari in Africa
Having a Rwanda safari to Volcanoes National Park well known as (Parc National des Volans in French) located on the north-western province of Rwanda in a small town known as Musanze.
The park is currently taken as the oldest national park on the African continent and harbors the endangered Mountain Gorillas of Rwanda that is always available for tourists who would love to carry out gorilla trekking safaris in Rwanda.
Volcanoes National Park borders with Congo's Virunga National Park and Mgahinga Gorilla National Park in south-western Uganda.
Volcanoes National Park (Parc Nationale des Volcans–PNV) is found in a chain of volcanoes that is home to the worlds' few remaining mountain gorillas.
While the main focus of interest for most visitors in the Volcanoes National Park is Gorilla trekking, but the park has got more than 200 bird species with a local vulnerable swamp-dwelling species; the Grauer's rush warbler; while at least 16 Albertine Rift endemic are present, including handsome francolin, Rwenzori turaco, Rwenzori double collared sunbird, Rwenzori batis, strange weaver, dusky crimson-wing, collared Apalis, red-faced woodland warbler, and Archer's round-robin. Besides gorillas, various mammal species can be seen in the forested national park.
In Volcanoes National park, other activities while on a Rwanda safari can be done; as nature walks, hiking which is now well organized, from a one-day ascent of Karisimbi to a non-strenuous nature walk to a cluster of crater later, but the most exciting innovation is that tourists can now visit habituated troop of the near-endemic golden monkey.