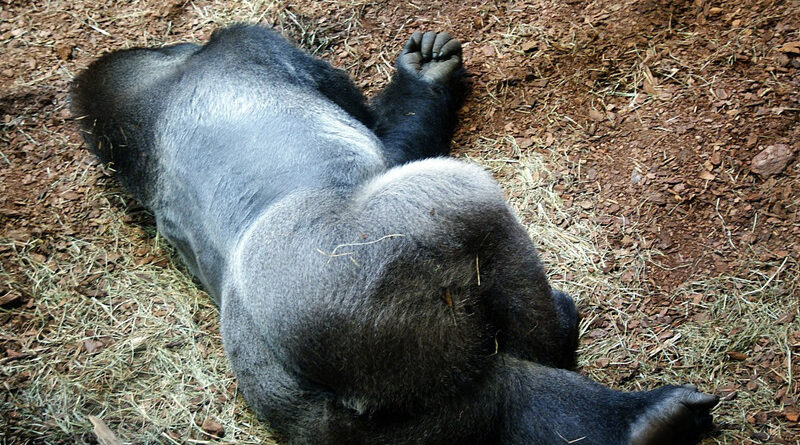 Why are Gorillas Poached?
Gorilla Tracking Uganda
Why are Gorillas Poached?
Poaching is one of the major threats to the gorilla population that already increases at a very low rate. Illegal hunting or poaching has been one of the major threats to the gorillas, especially in the past decades. However, why are gorillas poached?
One would actually wonder why wonder someone chooses to illegally hunt down a gorilla. Gorillas are ground-dwelling, prominently herbivores that are big enough to kill a human but also very gentle giants that can easily feel comfortable in the presence of a person who does not threaten them.
Gorillas are actually poached because of different reasons including food, bushmeat trade, and traditional medicines. For the case of food, gorillas were actually poached as a source of food for the hunters and their families.
Gorillas are sought for traditional medicine and body parts for magical charm. They are killed to get their parts like the heads, feet, hands, and many more for traditional magical charms.
In the case of the bushmeat trade, gorillas are killed to supply the demand for bushmeat. Their big size offers hunters a chance to collect a lot of meat with one hunt making it more attractive for them to get poached.
Although gorillas contribute only a small proportion of all animals killed for bushmeat, they are an easy target and favor the hunters because of the much saleable meat.
Adult gorillas have also been killed deliberately in attempts to abduct infants for illegal selling to researchers or zoos. In the fight to protect the infants, the adults do their best but in most cases end up being killed. These attempts have, however, not yielded results as mountain gorillas have not been successfully adapted to living in zoos and only live in their natural habitats.
All of the mountain gorilla parks are highly protected by security organs in order to protect the mountain gorillas that live within them, however, poachers have at times been so skillful and ended up killing these gentle giants. With the low reproduction rate, even a low rate of hunting can cause a great decline in the population of gorillas.
Poaching has actually been one reason for the decline in the gorilla population though other factors like disease, civil unrest, and natural catastrophes have contributed to the low numbers of gorillas. However, gorillas are also frequently killed by the traps and snares intended for other forest animals like antelopes and others.
Other Threats to the Mountain gorilla population – Why are Gorillas Poached?

Mountain gorillas are one of those great apes that faced a high rate of population decrease to the extent that they were listed under the critically endangered species on the International Union for Conservation of Nature (IUCN) Red List a global authority on the status of the natural world.
However, mountain gorillas saw a beam to success in 2016 after the population census in the Virunga massif that showed an increase of the mountain gorilla population from about 880 gorillas to 1,004 individuals.
In 2018 the mountain gorilla population was moved from the critically endangered list to critically endangered, a step to success. The amazing success story still continued as the recent gorilla census in Bwindi forest and Sarambwe reserve in the Democratic Republic of Congo showed a further increase in the gorilla population with an increase in the totals to 1063 individuals. Thanks to the great conservation efforts from several conservationists and authorities gorilla safaris are having a brighter future.
However, though with the increase in the population of mountain gorillas, there are lots of threats to the population of mountain gorillas, and here are some of the top threats to this population;
Mountain gorillas are the gorilla species that do not survive in captivity and therefore only survive in their natural habitats. However, loss of their habitat could be one threat to their increasing population because as the population increases the habitat isn't.
Environmental degradation including deforestation and clearance of forests is one threat to mountain gorillas. An increase in the population of the surrounding communities has led to forest deforestation activities like cutting of forests for firewood, conversion of neighboring land for agriculture which is limiting the boundaries of the gorilla habitat.
Mountain gorillas are very vulnerable to disease and can easily catch a human. Being closely related to humans gorillas have similar anatomical and physiological features and therefore can easily catch diseases from humans this is why individuals with a cold or diseases that put gorillas at risk are not allowed to go trekking and if you report at the trek start point your permit fees may be refunded. This is applicable for Uganda gorilla safaris or gorilla tours in Rwanda to ensure that the gorillas are kept away from danger.
Political instability especially in the Democratic Republic of Congo and the 1994 genocide in Rwanda greatly affected the mountain gorilla population. The Democratic Republic of Congo has had lots of rebel groups attacking the Virunga National Park and led to the loss of several gorillas.
However, lately, the three countries are much more stable and have embarked on strong conservation efforts that have seen an increase in the gorilla population. Any form of political instability and guerilla wars are a high threat to the mountain gorilla population.
Other than gorilla safaris, we also tailor Uganda wildlife safaris, Rwanda gorilla tours, Kenya safaris, and Tanzania safaris. These can be combined in a single combined East African tour when you contact our experts.
You May Also Be Interested In The Following Uganda Gorilla Trekking Tour Packages
3 Day Uganda gorilla trekking safari, – Bwindi Impenetrable National Park

3 Days Uganda Gorilla Trekking Safari is done in Rushaga Bwindi Impenetrable National Park which is located in southwestern Uganda a magnificent verdant swathe across the steep ridges of the Albertine Rift Valley.
This ancient rain-forest is one of the few in Africa to have flourished and home to half of the world's endangered population of mountain gorillas.
Looking into the expressive brown eyes of these giants is surely the most exciting and poignant wildlife encounter Uganda has to offer! Apart from the gorilla trekking Tour, the park boasts of 90 mammal species, including 11 primates and prominent bird species.
It is a treasure chest of flora and fauna with ten gorilla groups currently available to be visited by only eight persons per group on a daily basis. However, strict rules have to be followed to prevent behavioral disturbances and transmission of diseases.
3 Days Bwindi Gorilla Safari Uganda Tour – Mountain Gorillas Endangered

3 Days Bwindi Gorilla Safari Uganda Tour takes you on an Uganda gorilla tour to Uganda gorilla safaris tour destination for gorilla trekking tours while on your Uganda safaris to Bwindi Impenetrable forest park.
3 Days Gorilla Safari Uganda Bwindi Impenetrable Park Tour, Uganda gorilla tour, gorilla safaris, gorilla trekking tours, gorilla safaris, Uganda safaris, gorilla tracking, Gorilla forest camp, where to visit in Africa, attractions in Uganda. Find the gorillas in the marvelous primates.
An encounter with an earth-shaking 350-pound silverback or baby gorilla is an unforgettable experience! view the long-horned Ankole cattle papyrus acacia woodlands and terraced landscape of Kigezi high lands on your way to Bwindi impenetrable national park.
Searches related to why are gorillas poached
how many gorillas are left in the world
mountain gorilla poaching facts