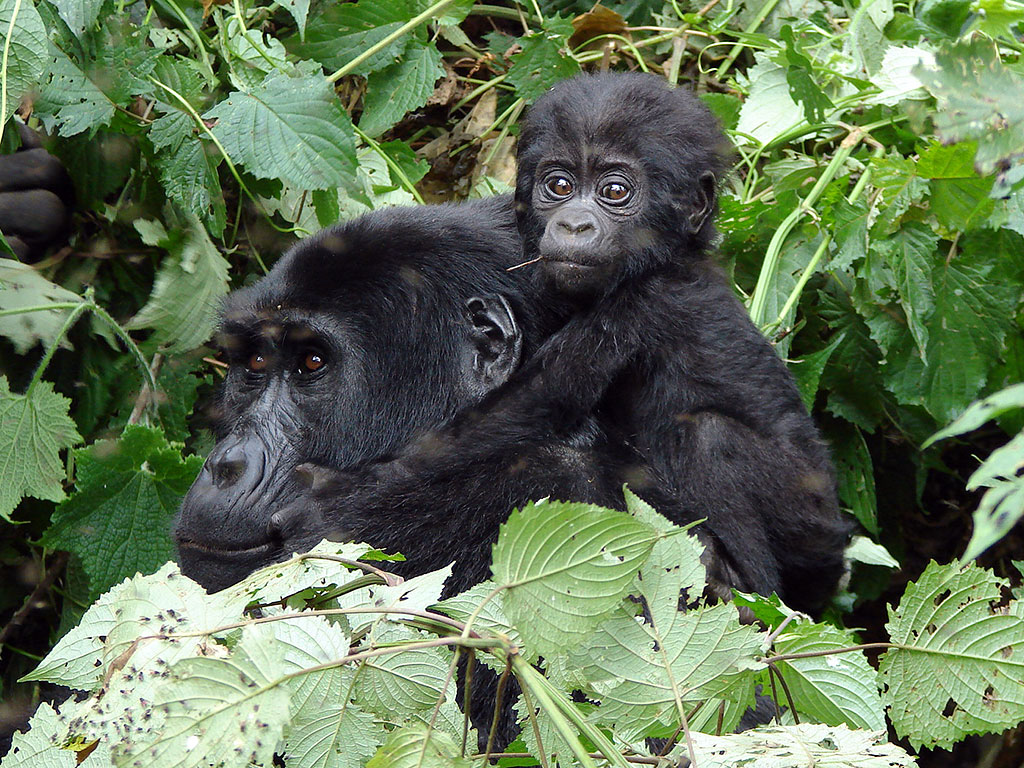 Discounted Uganda Gorilla Trekking Permits 2021
Gorilla Tracking Uganda
Discounted Uganda Gorilla Trekking Permits 2021
Uganda gorilla trekking permits were discounted effective 1st December 2020 to 31st March 2021 to as low as USD 400 for foreign nonresidents from USD 700. These discounted gorilla trekking permits are a perfect choice for budget travelers who would like to have a lifetime opportunity of trekking these gentle giants.
For all gorilla trekking permits, there is a reduction in the cost of the gorilla permit as follows. East African Community citizen gorilla tracking permits reduced from UGX 250,000 to UGX 150,000. Foreign Resident gorilla tracking permits reduced from USD 600 to USD 300. Foreign non resident gorilla tracking permits reduced from USD 700 to USD 400.
Gorilla trekking is for sure a top Uganda safari activity for many travelers seeking for a primate tracking experience just like no other. In Uganda, which is home to half of the world's remaining mountain gorillas has two national parks with these elusive apes. However, to have an encounter with these gentle giants, tourists have to undertake gorilla trekking which can only happen when one has purchased a gorilla permit prior the trek.
In Bwindi Forest National Park, you can book a gorilla trekking permit in one of the 4 gorilla trekking sectors which are named as Ruhija, Rushaga, Buhoma and Nkuringo.  Each of these sectors has several habituated gorilla families that are open to gorilla trekking by tourists on Uganda tours. A sector is allocated on your preference during booking or depending on availability when you need to trek.
For Mgahinga National Park, there is a single gorilla family known as the Nyakagezi gorilla family which is one of the best families to trek on safari. To book for a trekking permit in Mgahinga you can book through your tour operator.
How to book for the 2021 discounted gorilla trekking permit in Uganda
Booking for a gorilla trekking permit is one of the troubling things while booking a gorilla safari in Uganda. This is because gorilla trekking permits can easily get fully booked and therefore needs early booking and at times flexibility in the trip incase permits are not available on a specific day. To book for the discounted gorilla trekking permits in Uganda, you need to contact your Uganda safari tour operator to help with all bookings including gorilla trekking and all necessary bookings for a gorilla tracking safari in Uganda. When you contact Acacia Safaris Uganda, we help you book your gorilla trekking permit depending on the availability of the permits and choice of accommodation. For easy bookings, you need to make your payment early to enable payments to the Uganda Wildlife Authority.
We have done bookings for gorilla trekking and therefore contact us for bookings and any important information on the best time to go trekking or any other queries. We also organize other trips including Rwanda gorilla tours, chimpanzee trekking tours in Uganda, bird watching trips, Kenya safaris, Tanzania tours and many more.