Africa Gorilla Safari Destinations
Gorilla safari destinations are mainly located in the Virunga massif which has four national parks including Bwindi Impenetrable national park and Mgahinga Gorilla national park in Uganda, Volcanoes national park in Rwanda, and Virunga national park in Congo. For lowland gorillas, they are found in Kahuzi Beige National Park.
Gorilla tracking Uganda under the management of Acacia safaris limited organizes all kinds of gorilla tracking trips in East and Central Africa. It organizes both long and short gorilla safari tours in Uganda, Rwanda, and Congo where mountain gorilla trekking can be done in the whole world.
Join Gorilla Tracking Uganda on our exciting Rwanda and Uganda gorilla trekking safaris to see some of the few remaining endangered mountain gorillas which are found only in Bwindi Impenetrable forest, Mgahinga gorilla park, Volcanoes national park in Rwanda, Virunga and Kahuzi Biega National parks in Congo on the whole planet.
Our experienced tour guides will take you on every safari as we search for the awe-inspiring primates in the Jungles of Virunga Massif which covers Uganda, Rwanda, and Congo
Gorilla Trekking Permits in Africa
Mountain gorilla tracking tour is done in the African tropical rain forest mainly the Virunga Massif so there are high chances of finding rain while you are in the jungle on your gorilla tracking tour.
Gorilla permits cost differently according to a particular country, for example, Uganda gorilla permit costs $600 per person, Rwanda's gorilla permit costs $1500 per person while the Congo gorilla permit costs $400 per person. Contact us at Gorilla Tracking for booking and for other gorilla trekking information you may need.
Where to go for Mountain Gorilla Tracking in Africa? – Gorilla Safari Destinations
Kahuzi Biega National Park: Kahuzi Biega National Park is a unique habitat with very rare wildlife species known as Eastern lowland gorillas (Gorilla beringei graueri), Eastern needle-clawed. Read More Here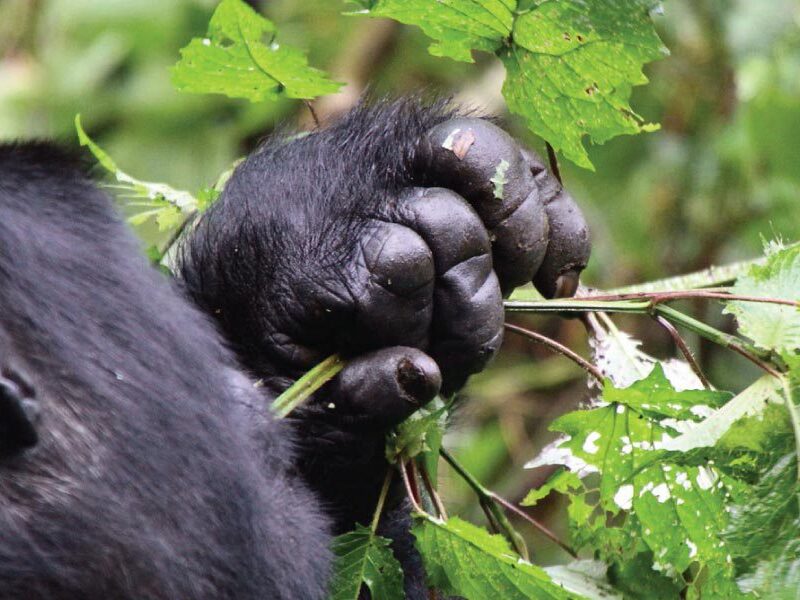 Bwindi Impenetrable National Park
Bwindi presents itself as habitat of the most endangered species of the mountain gorillas with a thick undergrowth vegetation. This biodiverse mountaneous park is located in the south west of Uganda in Buhoma.
It can be accessed by either road from Kampala or air to the nearest airstrip found in Kisoro before getting a vehicle to cover up the remaining distance.
In a wet season, a full time 4WD vehicle is required due to the slippery nature of the park. The mountain being above 4500m above sea level, one is able to experience snow capped nature of the mountain while on the visit.
The park having the mountain gorillas as the main attraction, they commonly feed on roots, leaves and ferns of different species found within the park.
The 331sq km world heritage park lies in magnificient steep mountains covered up by the thick vegetation. Read More Here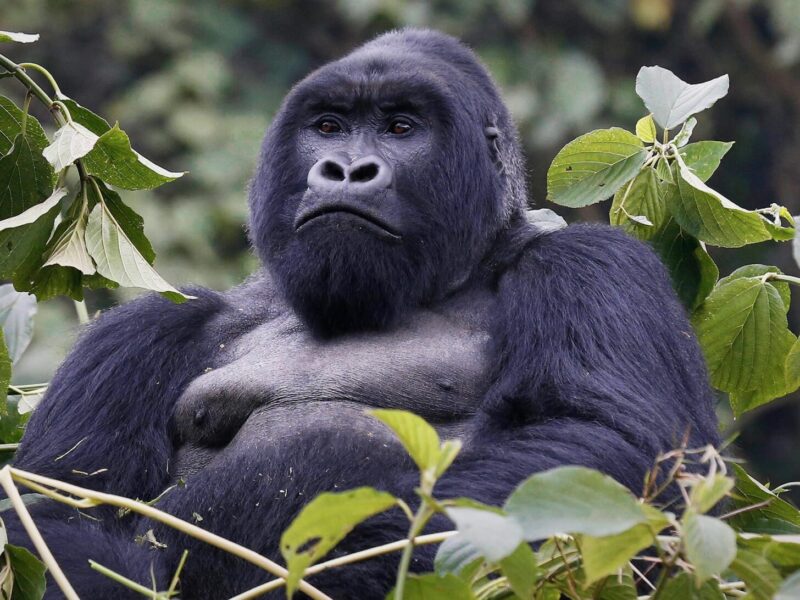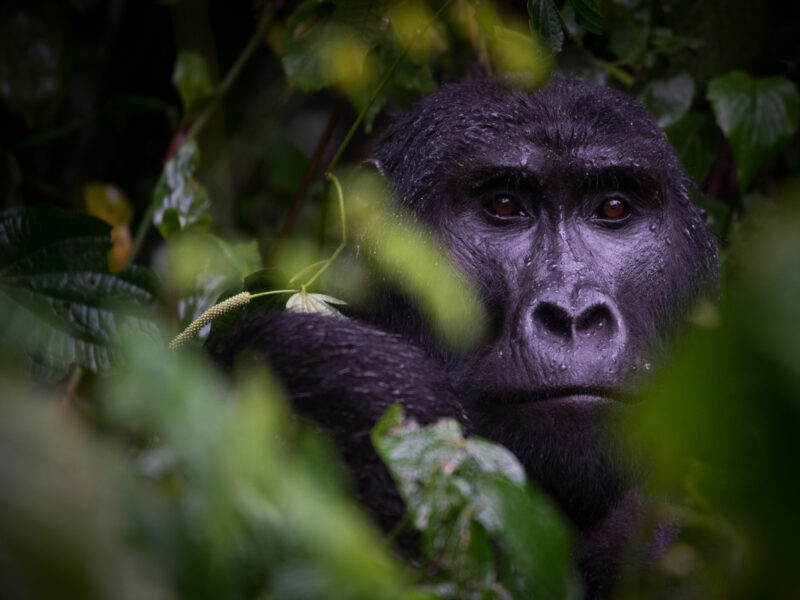 Virunga National Park: Virunga national park in Congo is home to the world's most famous population of mountain gorillas but has been hit by rising instability and violence in the country. Read More Here
Our Popular Uganda Gorilla Safari Ideas. Always Discounted