Gorilla Trekking Uganda | Gorilla Trekking | Go Trekking to Uganda Gorilla Safari Destination | Gorilla Tracking Uganda
Gorilla Tracking Uganda is a Destination Management Company (DMC) that will take you around East Africa. If you are Looking for a Gorilla trekking experience in Africa, Gorilla Tracking Uganda should always be your first choice in all corners.
Gorilla Tracking Uganda is a DMC that Unveils the World of Gorillas in the Eyes of any Gorilla tour traveler who has always been yearning to Hold an African Gorilla Tracking Safari to any of the Gorilla destinations which include Uganda, Rwanda, and Congo.
Here at Gorilla Tracking Uganda, we arrange and organize authentic Gorilla Trekking Safaris in Uganda, Rwanda, and Congo under different categories according to the traveler's budget, interest, and time to spend in the Jungle. The different categories include Short gorilla safaris, Long gorilla safaris, Luxury gorilla safaris, Midrange Gorilla safaris, and Budget Gorilla Trekking Safaris.
Our trips are conducted by well-trained and experienced Africa tour and travel Safari Guides who will take you to the most memorable destinations or sights during your gorilla trekking safari in Uganda, Congo, and Rwanda. Most of these experiences have left our travelers with a yearning to come and re-experience these destinations again.
Best Uganda Gorilla Trekking Packages in 2021/2022 – Travel with Gorilla Tracking Uganda
Where to go for Gorilla Trekking in Uganda – Explore Uganda the Pearl of Africa with Gorilla Tracking Uganda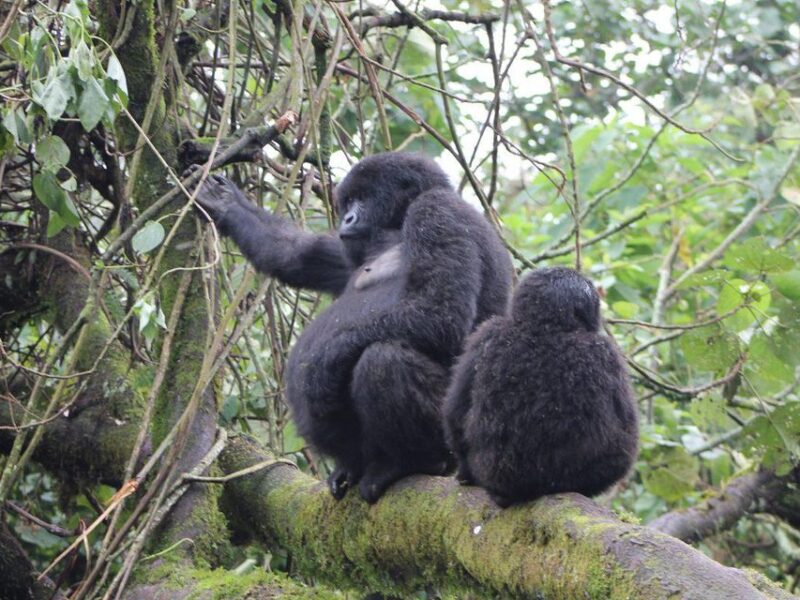 Mgahinga Gorilla National Park Uganda is dominantly a primates national park located in southwestern Uganda and the smallest park in Uganda but also very influential in the tourism sector because of its abundance in primates.
Frequently Asked Questions About Gorilla Trekking in Uganda – Gorilla Trekking Information
Trekking mountain gorillas is a safari activity worth undertaking because of the fact that walking or hiking within the tropical jungles of Africa offers a great experience of very alive forests.
In 2021, mountain gorillas continue to flourish in the wild with no grave harm caused yet by the presence of the novel coronavirus in the world. Though there isn't yet the latest census for 2021
For those who have heard of gorilla trekking in Africa they may wonder, What are mountain gorillas? Mountain gorillas are one of the four sub species of the gorilla that became popular after the American
With a remaining population of 1063 mountain gorillas, they are only found in Africa. Mountain gorillas can only be seen in Uganda, Rwanda, and DRC
Mountain Gorillas primarily live on the ground and spend 5-20% of the day in trees. However, gorillas do like to climb trees in order to play or to harvest fruit.
Mountain gorillas are vegetarian animals that eat vegetables. These mainly include stems, leaves, bamboo shoots, pith, roots, moths, fruits, and grubs.
What Our Clients Say About Gorilla Tours in Africa by Gorilla Tracking Uganda